How To Succeed At Job Interview

If you are reading this, it obviously means that you are the kind of person who likes to prepare for a job interview. If you are like most people who prepare, here are a few things you might have prepared for in the past:
Your clothing


Your grooming


Body language, your's and your interviewer's


Competency & experience related questions that you anticipate during the interview


Behavioral questions that you anticipate during the interview


Gathered information about the company from their website & news


Questions that you would like to ask at the end of the interview
The problem with this is:
Every job interview that I know of follows the same pattern and hence every candidate does the same preparation

Every candidate is putting their best foot forward and you must expect that they came prepared as well.

There is no way for you to stand out!


Most candidates will answer questions based on what they think the interviewer wants to hear

This is where your subjective assessment of what the interviewer wants to hear could go wrong. It is highly dependent on your gut feel which may not work always.


Most interviews are conducted in a format where the candidate is fairly passive - answering questions as they are asked

As a result, your opportunity to demonstrate your competence & experience is restricted by the set of questions asked by the interviewer.


Most interviews are conducted with a focus on your past experience & competence

Past experience and competence is important & necessary. But it is not sufficient. The crucial criteria must be - how can you as a candidate add value to the organization going forward into the future.
What I am suggesting is for you to take a radically innovative approach that will make you stand apart from all the other candidates & throw the spotlight directly on you.
You take an approach where you study the interviewing company's business design, identify opportunities for growing their business. take an active role during the interview and present this as a case study.
In fact, you could even explore the idea of sending this case study along with your CV.
But the question you must ask yourself is, do you know how to study their business design? Do you know how to generate new ideas for the business growth for the interviewing company?
You need to be able to provide a vision for the organization's business. And it is no longer as simple as it used to be some time ago. Today, you have to be able to deal with and overcome the challenges of the total and absolutely disruptive economic and business climate.
The Key Is - To Be Prepared For Business!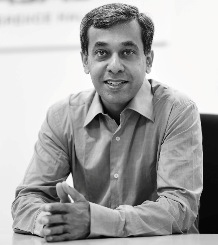 Firstly, let me tell you a little about myself. I am Anil Dagia.
I have been in the area of coaching & personal transformation for over a decade & have trained/coached over 15,000 people from across 15 nationalities including but not limited to Americans, Australians, British, Canadians, Dutch, Egyptians, French, German, Spanish, South Africans & many more.
I started by specializing in Neuro Linguistic Programming & over the course of my journey have incorporated the best practices from coaching, behavioral economics, psycho linguistics, philosophy, mainstream psychology, neuroscience & many more advanced methodologies & fields of study. I even created my own model of transformation called Emotional Fitness Gym®.
In 2011, I quit my lucrative, cushy & high paying, successful career of IT to get into the profession of training and coaching. Since then, I became one of the top NLP trainers in the world. I gained a global trendsetter status when I became the 1st NLP trainer in the world to get an NLP certification training to be approved by International Coach Federation (ICF) for life coach certification training. Some of my students who got trained by me to become life coaches were able to earn an income in lakhs, and some, 10s of lakhs within less than a years' time.
Since then I have been a trainer and a coach to many CEOs of large companies as well as Managing Directors and business owners of several large and SME organizations. Many of them were in similar situations like you and since then have gone on to climb the ladder of success and responsibility much more than they had previously imagined.
The key to stealing the show from other candidates to succeed in that interview lies in being business ready, in being prepared to study their business design & presenting a case study. And I have created just the right mentoring program which will prepare you and get you ready for the launch of your career growth - called "Business Mastery".
Remember, that this program is really about preparing you to indentify opportunities to grow the business of your interviewing company.
What Is "Business Mastery" All About...?
It's all about directing the focus to the value that you can add to the interviewing organization, it is about taking charge of your succcess at the interiew, it is about how you stand apart from the 100sof other candidates who take the same old passive approach to interviews.
Here's What My Program Prepares You For...
Getting ready for Business requires you to be prepared in three different areas. I call this the Business Readiness Triad:
Psychological mindset - Successful business heads & CEOs have a very different mindset


Finance - Successful businesses apply a few critical financial principles


Business Blueprint - Design of your business and how it is expected to work and how you can suggest innovation & improvement
I don't know of any program (not even Business school courses) that combines these 3 aspects, ties them together end to end to take you from where you are, to where you want to be, a business owner.
During this program, this is exactly what you will achieve:
Psychological Mindset - Creating a Vision

Gain the vision, clarity & certainty about your organizations' purpose, its business, its clients


Transition from a high performer to enabling high performance in others


Develop the mindset of a business leader


Develop the attitude of rewarding & appreciating rather than seeking recognition


Develop trust in others to delegate performance by developing trust in your own leadership skills
Financial Acumen
Structures & principles used by successful organizations to ready their finances for the swings in business


Financial literacy - financial language of balance sheets, P&L statements, cash flow statements


Apply financial principles that create the difference between businesses that thrive and those that barely survive or even fail
Business Design Best Practices
Design your organizations' business blueprint


Business blueprint patterns - where does your organization fit?


Develop successful business & innovation strategies that unlock value & hidden growth potential
This Is What Is Covered During The Program...
Psychological preparation - to have the vision, clarity and certainty of vision & purpose, to develop the mindset of a leader & a business owner


Financial preparation and financial wisdom - so that you understand, speak, live & breathe the language of financially viable businesses that generate sustainable profits & assure livelihood


Business preparation and business intellect - so that you think & operate as a business owner & not just an expert or a salesman selling your expertise


Client DNA - for better understanding of all your clients, all your stakeholders


Basics of Financial Planning - Investment & reserves planning - how you prepare your business for rough weather


Basics of Financial Management - Balance Sheet, Profit & Loss Statement, Cash Flow Statement - financial brilliance of every successful business


Optimize for - Income v/s Profit v/s Cash Flow - how the different choices impact your business to the extent of threatening your survival


9 Pillars of a business bueprint - vision & structure of succesful businesses


Business blueprint - design of your business, strategy ideation


5 common business architecture patterns - businesses that create value


Brainstorming & ideation sessions for each business architecture pattern - design a successful business


Brainstorming & ideation sessions for each pillar of business blueprint - create a sustainable business that unlocks hidden potential


Psychological beliefs & values inventory - know your psychology


12 monthly coaching calls - hand holding your business for 1 year
This Is What You Get Along With This Program...
Success Likelihood Behavioral profile report worth Rs 3,500 (USD 50) for FREE


Entrepreneurial Aptitude Profile report worth Rs 6,500 (USD 100) for FREE


Ready to use templates & worksheets / workbooks worth Rs 65,000 (USD 1,000) for FREE


Access to Online Multivarsity with A/V learning modules worth at least Rs 3,25,000 (USD 5000) for FREE through your Alumni login


Monthly coaching calls for 1 year (12 total as per pre-decided schedule) worth Rs 6 Lakhs (USD 9,250) for FREE


Access to library with digital learning resources worth at least Rs 6,50,000 (USD 10,000)


All this amounts to a total added up value of at least Rs 16,50,000 (USD 25,400) for FREE
When & Where Is The Next Program?
Schedule for the next online batch is as follows (8 Online sessions of 2 hours each twice a week + Self paced A/V learning):

How Much Do You Have to Invest?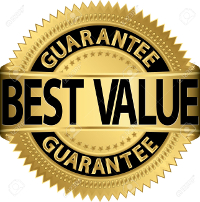 Firstly, ask yourself, what is your career, your profession, your business, your growth, worth to you emotionally.
Secondly, there exists no other program that offers what this program offers.
Thirdly, any good quality program that offers you a part what this program, with less than a quarter of the value of this program, would cost you a minimum of INR 3,00,000/- (US$ 4,500) or more.
Fourthly, the total value of benefits you receive is almost Rs 16.5 lakhs (USD 25,400)
And you are getting all of the value of this program at a fraction of that amount.
All of this comes as part of this 12 month mentorship program (comprising of 8 online sessions within the 1st 4 weeks followed by 12 monthly online sessions).
You get all this by investing just Rs 125,000 (+ 18% GST) i.e., just around USD 2,000.
Bonus Offers

Watch this space for very special & limited bonus offers announced from time to time worth atleast another Rs 1,00,000 for FREE.
Anil Dagia's Iron Clad 100% Money Back, Satisfaction Guarantee


I personally offer you 100% safety to try this program. That's all I'm suggesting. Just come to the first day of the program to see if it works for you. If it does, you'll be delighted - and I think that's exactly what's about to happen.
We'll continue our time together and ensure that you break free from being a passive interview candidate answering questions as they are asked and take on a more active lead in demonstrating your value to the organization.
Together, we will get you to outshine all other candidates and have the spotlight directly on you as the chosen one.
I take your success very seriously & you have my personal promise that I will not rest till you are delighted by your transformation.
If for some reason you're not delighted within the first 3 weeks with the amazing skills that you learn & apply, then just let me know - and you get all your money back – a complete refund.
If you are not satisfied, I would not feel right keeping your money, so I make it easy for you to get this refund. And just to be clear, there are absolutely no strings attached, no forms to fill, nothing to prove & no questions asked. And you won't even have to wait. The refund will be issued on the spot. I won't even ask for the program material to be handed back to me.
Just for the record in all my years as a trainer, I haven't had a single refund request.
I am so confident of my program and so sure that you will be overwhelmed with the success that you achieve and the life that you create, that I am making this promise… anyone who requests a refund will receive, without question, without hassle, without delay.
It's Decision Time...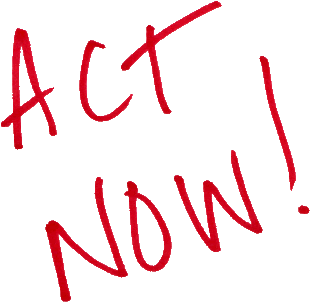 You can have the success you desire. You can have the spotlight on yoou as the chosen candidate. You can create opportunities where the interviewing company lets you choose your responsibilities & supports you in your growth. I have shown you the proof that it has worked for so many people, it has worked for me and it will work for you too. You know that with my no way to lose, Iron Clad, 100% unconditional, 3 week money back guarantee, you are 100% protected & safe.
You are standing at the crossroads. To the left is the same old road of rehearsing you greeting, your body language, interview questions - the passive approach.
To the right is the road which is disproportionately higher value for your investment - the active approach, the leader approach. Choosing the right road makes all the difference. I'm wishing you choose the right road & join me today.
You are getting value of more than Rs 16,50,000 (USD 25,400) at an investment which is a miniscule fraction of this value. This is unmatched even by courses that charge 4 to 6 times the price of investment. You learn amazing business skills, you can have the job that you want, the role that you want.
You also get a bonuses worth announced from time to time which will be worth at least another Rs 1,50,000/- (USD 2,300) for FREE!
But you must hurry. My batch sizes are small, intimate & personal and hence my batches get sold out months in advance.

Here's How you Can Enroll...
Here is what you must do to enroll
Click on a program listed below based on the date of your choice. You will be taken to the calendar page for those dates
Scroll down to the bottom of the page and click on Register (Individual)
Enter your name, mobile number & email address
If any bonus offer is available, select the bonuses that you want to claim
Scroll down to Payment Type field and select "Full Payment" from the dropdown
Select Payment Method as CCAvenue for INR payment / Paypal for International payment
Tick mark on the Terms & Condition check box
Click on verification for "I'm not a robot"
Click on Process Registration
You will be taken to payment gateway
Make your payment using your credit card, debit card or internet banking (for payments from within India) or paypal account (for International payments)
Once payment is completed, you will receive an automated email from my system with your registration details & your learning journey will start immediately.